corporate support / sponsors
The 11th International Society of Music Information Retrieval Conference offers various sponsorship opportunities and exhibition spaces for interested organizations. Your support will be clearly visible to the participants of the conference.
Sponsorships are available at three different levels as indicated below. Other creative forms of sponsoring are welcomed as well, such as travel grant support for excellent students, website maintenance support, conference bags provisioning, support for reception and cultural activities. Note that in the final sponsorship payment, taxes will need to be included as well (19%). Please contact Marco Spruit (spruit [at] cs.uu.nl) for further information.
Gold: 5,000 euros
Exhibition space during poster sessions
Large and prominent placement of logo on conference banners
Half-page logo in conference program
Large, separated logo in printed proceedings
Two complimentary conference registrations
Silver: 2,000 – 3,000 euros
Exhibition space during poster sessions
Medium logo on conference banners
Quarter-page logo in conference program
Medium, separated logo in printed proceedings
One complimentary conference registration
Bronze: 1,000 euros
Exhibition space during poster sessions
Small logo on conference banners
Eighth-page logo in conference program
Small logo in printed proceedings
Silver Sponsors: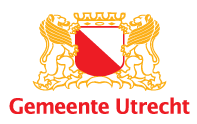 Bronze Sponsor: